Premium Aussie Gift Box
Our "Premium Aussie" Down Under Box has some of the finer things Australia has to offer.
$75.00
or make 4 interest-free payments of $18.75 AUD fortnightly with
More info
This box includes a free note & photo and free gift wrapping
Flat rate $20 delivery anywhere in the world

Express Upgrade

Secure payment

Contact Us
What's In The Box
A fantastic choice, the Premium Aussie box includes:
Tim Tams
Darrel Lea Raspberry Liquorice
Chocolate Coated Macadamia Nuts
Lucas Papaw Ointment
Caramello Koala
ANZAC Biscuits
Eucalyptus Drops
Large Koala Plush Toy
Small Kangaroo Keychain
Perfect For
Aussies missing home
Do you know someone who is missing home? Send them a box of Aussie treats to cure their homesickness
Visitors to Australia
Are you looking for the perfect welcome gift for an international guest? Down Under Box has you covered.
Colleagues working overseas
Reward your amazing team or remind your colleagues on secondment that they are missed with a box of Aussie treats.
Reviews
Customer Reviews
07/19/2021
Spot on
Excellent, easy, timely.
Anonymous

Australia
07/17/2021
The Box with the Lot
Easy to order, prompt delivery both in London and locked down Sydney. Loved by the recipients. Will certainly use again. Bravo Down Under Box !!!
Iain W.

United Kingdom
07/15/2021
Aussie gift box
This was only delivered to the UK 2 days ago for my sister's 103rd birthday on Saturday so I am unable to give a review yet.
Wendy W.

United Kingdom
07/13/2021
Happy Recipient
This was a great way to send a Birthday gift to the USA.
Anonymous

United States
06/29/2021
Received
My purchases were received and my only criticism was that, two items, ordered on the same day, to the same address, did not arrive together but days apart
Christine H.

Canada
06/27/2021
40th birthday present
I bought a premium box to celebrate my son's 40th birthday. He lives in Japan and, of course, neither he nor we could travel to celebrate. So we sent the Down Under box. He was very excited when it turned up. So was my grandson, whose birthday is 2 days later. The box arrived on his birthday and he promptly stole the toy koala! A great success all round. Thank you for your excellent service.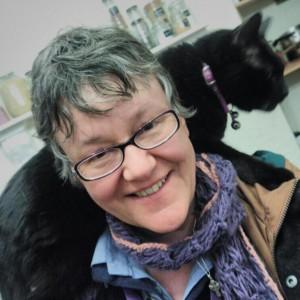 FH
Frances H.

Japan
06/22/2021
job well done
parcel arrived sooner then anticipated. But what can I do about that. The recipient will not be opening till end of July. At least we know it arrived safely.
Anonymous

United States
03/30/2021
Great
First time I have used. Son living in America and getting a bit home sick. A lovely surprise for him from home (Australia). Tracking services and delivery excellent.
Terence G.

United States
08/22/2018
FANTASTIC
I just want to say a Big Thank you to the Down Under Team!! Sent one of your boxes to my sister who is living in Japan for her birthday and she absolutely loved it. Fantastic idea to send to loved ones, great price and even better is the goodies. Thank you and will be using Down Under Box again in the near future , 5 STARS .
Not What You Were After? Build Your Own Box!
Personalise your care package
You can write a personal note & upload a special photo to be included in your box.
Make it your own
You can build your own Down Under Box or choose from our curated selection.
Quick and easy
Create your care package, sit back and relax while we take care of the rest.
Build Your Own Box